Ganzekraal Homestead, Western Cape
Tuesday, March 7, 2017 - 17:01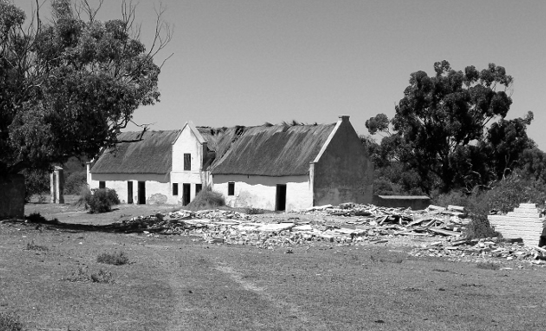 Ganzekraal is a farm dating back to the early 1700s. It was a key farm in the Groene Kloof (as the area north of Rietvlei and all the way to Geelbek on the Langebaan Lagoon was referred to in the time of the VOC) and is significant as part of the network of farms and buiteposte that stretched the VOC influence all the way from the Castle to Saldanha Bay (click here for some more history).
Today all that is left is the old Schoolroom/Stable, Dovecote, outbuildings (pig sty, cart house, cowshed) and whilst there has been attempts to restore this valuable example of a bygone error, these efforts have come to naught.
Paul Naylor - Local History Enthusiast
Please add background and updates in the comments section below.