Deterioration of the first house built in Brackendowns
Tuesday, January 9, 2018 - 11:11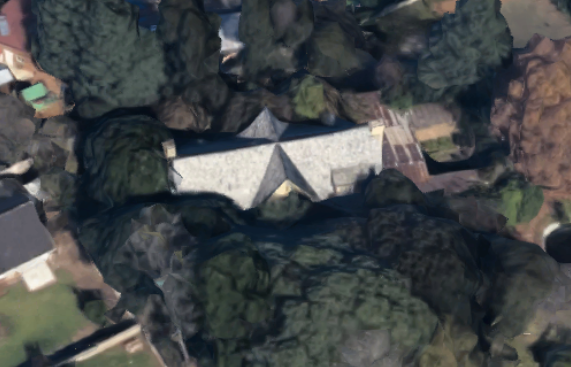 Thread Location:
Gauteng
Ekurhuleni
Alberton
Brackendowns
Concerned community members have reported that the first house built in Brackendowns is deteriorating fast due to lack of maintenance. The house is located at 8 Pongola Street (click here to view on google maps) and according to a Windeed report is owner by CORPCLO 2652 CC. 
In 2011 Anna Cox wrote a piece for The Star revealing the history and significance of the house (click here to read). Below are a few key paragraphs.
It is the very first house built in Brackendowns and is linked to one of the founding families of Joburg.
In 1942, a descendant of the original owner sold a portion of the farm Palmietfontein to Samuel Potter, a publisher and company director of Irish descent. In 1947, work began on the farmhouse of what would later become known as "Southdowns", a dairy farm run by his wife Jessie.
Potter died in Durban in 1963 at the age of 82, and Jessie continued to run the farm until 1969. She then sold the property to the General Mining and Finance Company Ltd, who intended to develop the land into a suburb of Alberton. Brackendowns was declared a township in 1972 and the house was sold in 1979.
The house is a double-storey with the upper floor topped by a steeply pitched slate roof. It was originally painted pale pink. Inside the house there are two fireplaces, large teak beams in the dining area and magnificent doors leading into the house. The veranda roof is supported by cast-iron posts, which were bought from the original Carlton Centre when it was demolished in 1964.
"Unfortunately the house has seen many changes over the years, and many of its original features and fittings have been lost. The house was converted into flatlets in approximately 2005 without council building approval and, to date, there have been no repercussions, despite the alteration being illegal. All the outbuildings were demolished when the land was sold as individual stands, and it is incredible that the house itself still stands today," said Hand [Yvette Hand, Alberton Heritage Association]
Since the time of Jessie Potter, the house has changed hands several times. In the late 1990s it was used as an old-age home. In 2007 it was bought at an auction by a property development company that intended to demolish the house and build townhouses. The house stood empty for about two years, and during this time, was severely vandalised.
In 2009, the Alberton Heritage Society applied to the Provincial Heritage Authority to step in and force the owners to take care of this important heritage site.
Old image of the house under construction (Published by The Star in 2011)
Please use this thread to to add background and updates.