Closure of Macrorie House Museum Pietermaritzburg
Thursday, June 30, 2016 - 09:39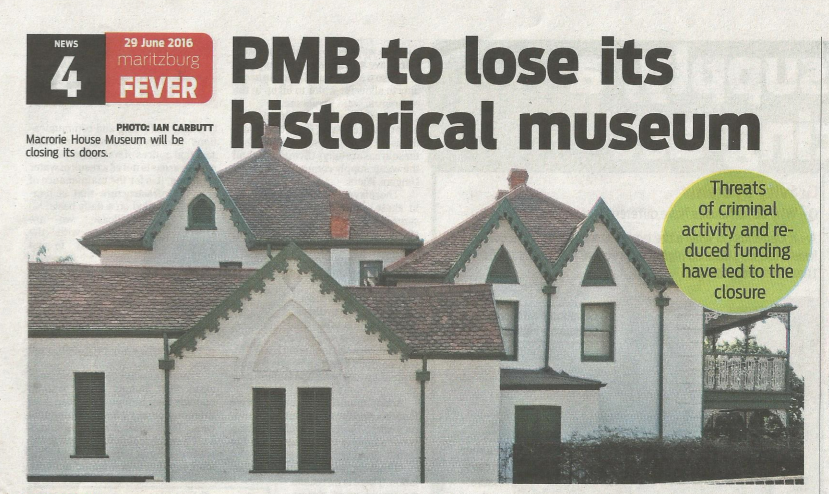 Thread Location:
Kwazulu-Natal
Pietermaritzburg
"Macrorie House Museum, a landmark of cultural and historic significance in Pietermaritzburg , is to be closed down. The decision, made by the museum's board of trustees, has been prompted by reduced funding [by Province] and threats to the collection and the building as a result of criminal activity, which added to the museum's financial burden." Quoting from The Witness 21 June 2016
The actual building appears to be in good condition. Without a use the risk of rapid deterioration increases dramatically. Please use this thread to add background and updates.
Thank you to John Deare from the Natal Inland Family History Society for sending the information through.
Comments will load below. If for any reason none appear click here for some troubleshooting tips. If you would like to post a comment and need assistance click here. Irrelevant and inappropriate comments will be removed by the moderator. Only add background and updates to the tracking threads.