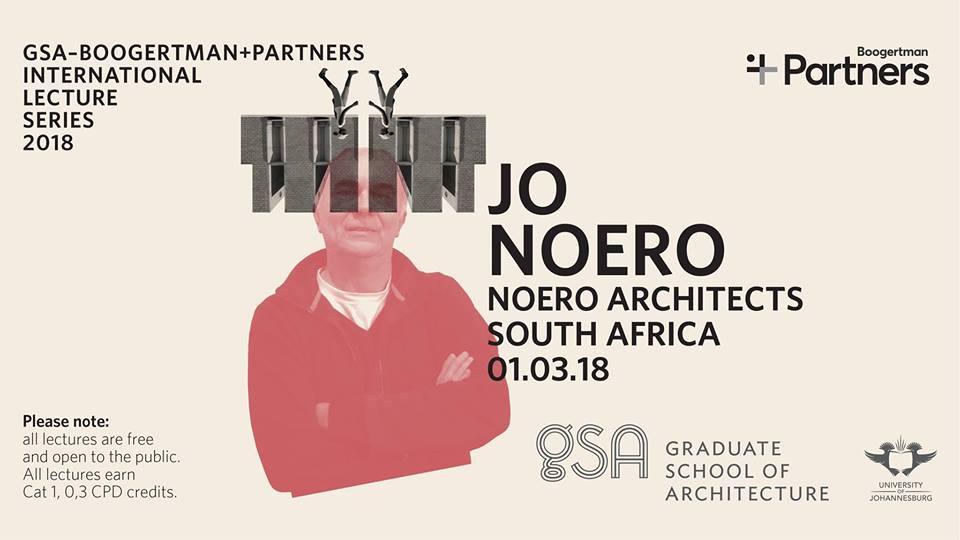 Jo Noero studied architecture at Natal University (Bachelor of Architecture in 1977) and gained a Master of Philosophy in Architecture from the University of Newcastle in 1980. He is one of South Africa's most renowned practitioners and educators whose work ranges in scale from single houses to large museums, civic buildings, law courts and schools. In 2014, he was the only African architect invited to exhibit at the 13th International Architecture Exhibition La Biennale di Venezia. He was personally invited by Sir David Chipperfield, director of the exhibition alongside some of the world's top architects, including Zaha Hadid, Norman Foster and Herzog & de Meuron. Noero's exhibition was titled Common Ground / Different Worlds. 'Common ground is almost always necessary for transformation, translation and expression in art and architecture,' he says. Noero's Red Location Museum has won a number of architectural awards, including The Lubetkin Prize from the Royal Institute of British Architects in 2006 for 'the best building in the world outside the UK'; an Award of Excellence from The Institute of South African Architects in 2008; and a University of Cape Town Creative Award in 2011.
Date: 1 March 2018 18h00-21h00
Venue: Museum of African Design 281 Commissioner Street Johannesburg
Created
Sat, 02/17/2018 - 15:19
Disclaimer: Any views expressed by individuals and organisations are their own and do not in any way represent the views of The Heritage Portal.