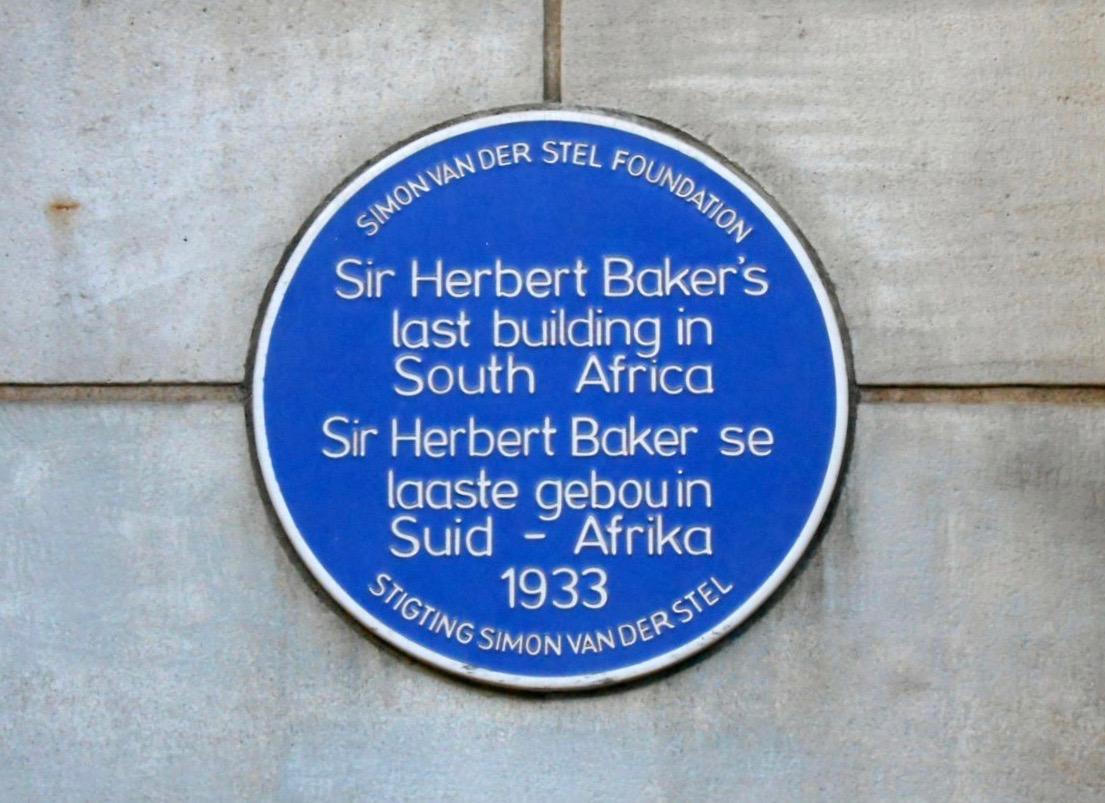 Join Andre van Graan for a guided walk around the superb collection of buildings designed by Sir Herbert Baker in central Cape Town. We will start at the St George's Cathedral, view buildings in Wale Street, Adderley Street, Queen Victoria Street and in the Hiddingh Campus.
Date: Saturday 6 April 2019 at 14:00.
Cost: R75 pp. Limited to 20 persons. No wheelchair access. 
Meet: St George's Cathedral main entrance on Wale Street facing St George's Mall.
Duration: 2 hours.
Host: Simon van der Stel Foundation
Bookings: All the bookings are done through the secretary, Pat Benbow-Hebbert. Office hours (Mon – Fri 08:30 – 13:00). Email on pbhebbert@mweb.co.za.
• The Foundation is not responsible for any injuries or loss incurred during outings. Members and their guests take part at their own risk.
• Please note non-members are charged an additional fee of R25pp for outings booked.
• Requests for concessions on outings could be discussed with Pat in confidence.
• Banking details: ABSA Wynberg Branch Code 632005. Account 38019980011 Savings Account Simon van der Stel Foundation. Please state your name in reference column.
• EFT payments please (cash deposits attract bank fees).
• Only a limited number of people can be accommodated per outing. You are therefore advised to book early.
• Cancellation fee: 25%. Cancellations 1 week or less no refund.
• Take note that the organiser's cell number is given at each outing. Make use of this service to establish whether an outing will proceed in case of inclement weather or to get directions. Use these numbers only on the day of the outing.
Cell: use the organiser's number listed at the outing - only on day of outing please. Office Tel: 0217947464 office hours only. Organiser: Andrew Jones (cell: 0829282808)
Created
Sun, 02/24/2019 - 14:11
Disclaimer: Any views expressed by individuals and organisations are their own and do not in any way represent the views of The Heritage Portal.