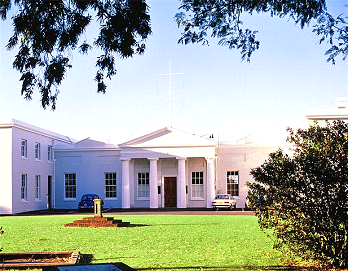 We will be visiting Valkenburg first and then going on to the Observatory where we will be able to picnic on the banks overlooking the Black River (weather permitting). The visit to Valkenburg will be led by Trevor Thorold and the Royal Observatory by Ian Glass.
Date and Time: 09:45 for 10:00 on Saturday 24th September 2016
We will meet at the parking area adjacent to the hotel & next to the Wild Fig restaurant. Approaching the complex from the road, turn left at the end of the road and then look for parking here.
Location :Valkenburg Manor House. Take Liesbeek Parkway exit from the N2 Settlers Way. Turn in the direction of Salt River. Past the Hartleyvale Sports Centre turn left at the traffic lights and then turn right towards Vredenburg. From Valkenburg we will retrace our steps to the Royal Observatory down the road.
VASSA members only.
The Royal Observatory
On October 20, 1820 the 'King's Most Excellent Majesty in Council' authorized the '… Lords Commissioners of the Admiralty to cause an observatory to be erected at the Cape of Good Hope …', thus establishing the first permanent modern observatory in Africa. As its head the Admiralty chose a brilliant young Cambridge mathematician, astronomer and clergyman, the Reverend Fearon Fallows.  But getting the permanent observatory built was another matter. Most possible sites were plagued by sand and dust storms or local 'tablecloth' clouds, and finding a site took nearly a year. The better part of three more years went by as the Admiralty Office mislaid and redrew the plans, and the ground selected turned out to be claimed by several different local inhabitants, each of whom had to be paid off to avoid lawsuits. The building in a neo-classical Greek Revival style was designed by the engineer of the Admiralty, John Rennie.
When a contractor was finally found in 1825, the building was somewhat hampered because 'we had only two or three stone Masons in the Colony', while the less skilled labourers were 'the most idle and unprincipled set of men I ever witnessed'. Ten soldiers had to guard the site so that tools and materials didn't disappear every night. There were no dust storms because the building site was between the swampy areas created by the Liesbeek and the Black River, on a barren rocky mound crossed by cattle trails – and justly known as Snake Hill. Fallows saw ninety snakes killed by his digging crew in a single day.
From - History of the South African Astronomical Observatory
Created
Mon, 09/05/2016 - 16:09
Disclaimer: Any views expressed by individuals and organisations are their own and do not in any way represent the views of The Heritage Portal.