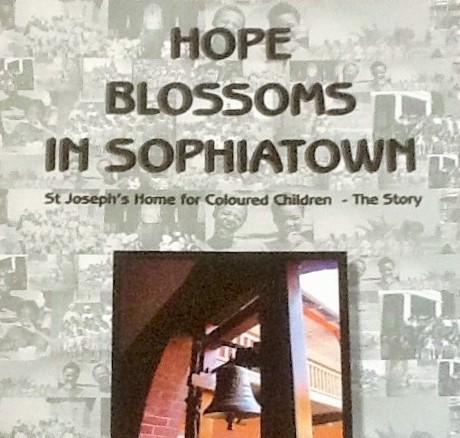 Johannesburg Heritage Foundation maintains a library and a research resource centre on all things related to Johannesburg history at the Holy Family College in Parktown. Sarah Weham is a researcher at the Centre and has an encyclopedic knowledge about Johannesburg, its origins, and it's people. If you want to know a street name,  Sarah will either know the answer or know where to find the answer.  Sarah is available to assist tour guides in researching background information for Johannesburg Heritage's excellent and unusual tours of our city.  Sarah published a book on the history of St Joseph's Children's home in Sophiatown in 2015.
Sarah joins Kathy Munro on Heritage today to talk about her work and her passion for Johannesburg history.  We shall be exploring Sophiatown history and St Joseph's home. This is the opportunity to learn about the JHF resource centre,  and why it is an essential Johannesburg treasure .  
RADIO TODAY ON TUESDAY 9 FEBRUARY 2016 BETWEEN 10H45 AND 11H15. ON MEDIUM WAVE CHANNEL 1485AM or DSTV CHANNEL 869. RADIO TODAY ALSO STREAMS ON ITS WEBSITE www.1485.org.za and on 1485 mobi
Created
Sun, 02/07/2016 - 12:22
Disclaimer: Any views expressed by individuals and organisations are their own and do not in any way represent the views of The Heritage Portal.